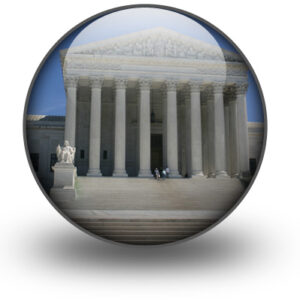 DUI is an often-heard legal term that implies a host of life changing reactions for the individual accused of this. The official connotation of the term is 'Driving under the influence'. The DUI charges can lead to the suspension of the person's driver's license, jail time, fines and embarrassing community service to be performed on the roadside. DUI charges usually depend on an individual's Blood Alcohol Concentration or BAC which can be effectively determined by administering of blood, breath, or urine test.
Unless jail time, community service, loss of driver's license, MADD classes and fines sound quite appealing, you definitely require an experienced DUI defense attorney. If you are in Tennessee, get ready to face a string of stringent DUI charges put in place by the State law. There are various aspects of any DUI arrest in this state that necessitates precise analysis from both legal as well as factual standpoint.
Attorney Chase T. Smith is more than able to provide exactly that and beyond depending on the complexity of your case. With years of skilled and diverse practice in DUI defense, I am one of the leading criminal defense attorneys in this community. I understand that every case vary in complexities, severity, and nature. That's where my legal expertise and knowledge resource comes in handy as we challenge the charges by the prosecution.
Tennessee DUI Penalties when Convicted
Though most of the DUI offenses are usually classified as misdemeanors instead of felonies, the DUI penalties in Tennessee are typically more severe when compared to other misdemeanors. While DUI penalties in the State differs from case to case based on specific circumstances and facts, every DUI  conviction entails mandatory imprisonment.
The DUI penalties in Tennessee across the stages of 1st Offense, 2nd Offense, 3rd Offense, and 4th or Subsequent Offenses include the following:
Probation
Fines
Jail time
Litter pick-up (24 hours with an orange vest that says "I am a drunk driver")
MADD/Victim impact panel
Alcohol/Drug Assessment
Blood alcohol and/or drug concentration examination fees
License revocation
Interlock device
Vehicle forfeiture
Alcohol safety school
The first, second, and third offenses are identified as Class A misdemeanor, whereas the fourth or subsequent offenses are classified as Class E Felony, all these involving an extremely harsh punishment for the convicted.
However, any TN DUI conviction involves a long-term consequence where the DUI defendant often find themselves embroiled in numerous consequences of the conviction even after expiration of probation, complete payment of fines, and retrieval of the driver's license. The DUI charges leave behind correlating professional, restrictive, and economic consequences in the lives of the convicted individual.
If you have been accused of DUI charges by the law enforcement, it is time you come to see me for the type of advice that result in successful outcomes. When you are facing criminal charges you need a top Clarksville criminal defense lawyer to represent your rights and defend you.  Contact Chase today for a free consultation.
Related: