Do I need a DUI Attorney?
When you are facing DUI charges you need a top Clarksville DUI lawyer to represent your rights and defend you. Unless the jail time, fines, loss of your driver's license and community service all sound appealing, yes, you need a DUI attorney. There are many aspects of a DUI arrest in Tennessee which require careful analysis both from a factual standpoint and a legal standpoint. My DUI defense includes a unique perspective and offers free consultations for all DUI cases in Clarksville and surrounding counties. The simple fact is, you're facing criminal charges, you need a top Clarksville criminal defense lawyer to represent your rights and defend you.
For most people, a DUI is first and only time that they have ever been charged with a criminal offense.  The offense of Driving under the Influence is now one of the most politically prosecuted crimes out there.  The law that governs the offense of DUI is as long and exhaustive as any offense in our criminal code.  Even though only a misdemeanor, DUI offenses are very complicated matters that have been heavily litigated throughout the courts.  The case-law is very specific with regard to the stop of your vehicle, the interaction between you and the officer, and the scientific testing that could follow.  Make sure your attorney is not a lawyer who only handles criminal cases every now and then.  Find a criminal defense attorney, the offense of DUI is simply too complex no to have a criminal defense attorney.  I have handled hundreds of DUI cases in Clarksville and in Nashville.  Cases vary in nature and severity, make sure you have an attorney that has that experience.  Don't just go in and plea, fight the charges, your livelihood depends on it.
What am I facing if convicted of DUI first in Tennessee?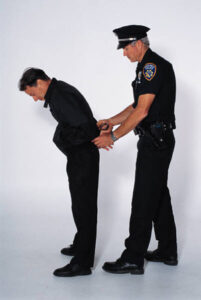 Conviction for a first offense DUI in Tennessee carries the following punishment:
Mandatory Minimum of 48 hours in jail (If BAC greater than .20, mandatory 7 days in jail)
Maximum $1,500 Fine
Loss of drivers license for one year
Community Service
Aren't all first DUI charges reduced to reckless driving?
NO. This is perhaps one of the most common myths about a DUI first offense in Tennessee. The disposition of the case can range from an outright dismissal, a guilty plea to a reduction in charges, or a conviction of DUI following a trial. There are many possibilities and as your DUI attorney, our job is to analyze the DUI case and provide you with all available options, as well as an analysis of the likely result if you decided to take your DUI charge to trial.
Driving under Influence arrest continue to skyrocket as the Federal Government continues to provide money to local governments for enforcement.  Do you know what to do if you get pulled over?  If you have been arrested for DUI do you what the penalties are?  You need someone who has extensive experience in this area, I am that attorney.
Related:
Other areas of interest: Expungement